Seared tuna with mango and avocado salsa is fresh and tasty. This dish is simple, tasty, healthy and delicious. You can enjoy it cold or warm and it is perfect to serve at a buffet. Tuna steak is a light, tasty meat that melts in your mouth. It actually tastes a lot like beef.
The secret when cooking tuna is not to overcook it. You want it to be raw in the middle otherwise you get a dry dull piece of tuna. It is really important that your skillet is really hot and that you sear the tuna for ONE minute on each side. That's it ! Super fast and easy!
Marinade
I always marinate the tuna steak for at least 1 hour, preferably overnight, before I cook. Just put the tuna with the marinade in a plastic bag and let it marinate.
In a bowl mix, soy, sesame oil, garlic powder, salt and pepper. This gives you an Asian-style marinade. Put the tuna with the marinade in a plastic bag. Let it marinate for at least an hour or preferably overnight.
Tuna
You can grill or sear the tuna in a skillet. Just be sure that your grill or skillet is really hot. Sear it for one minute on each side. Let it rest on a cutting board for a few minutes and then cut it in slices.
Mango and avocado salsa
Mango and avocado salsa is a favorite. It is fresh and sweet. And it's a perfect match with the seared tuna. Just mix the ingredients in a bowl and cover with a plastic wrap in the refrigerator before serving. You can prep this salsa ahead of time but cut the avocado just before serving, because avocado has a tendency to get brown. This salsa is also great to serve with a lot of other dishes.
Serve your Seared Tuna with Mango & Avocado salsa on the side.
If you liked Seared Tuna with Mango & Avocado salsa, you may also like:
Grilled Salmon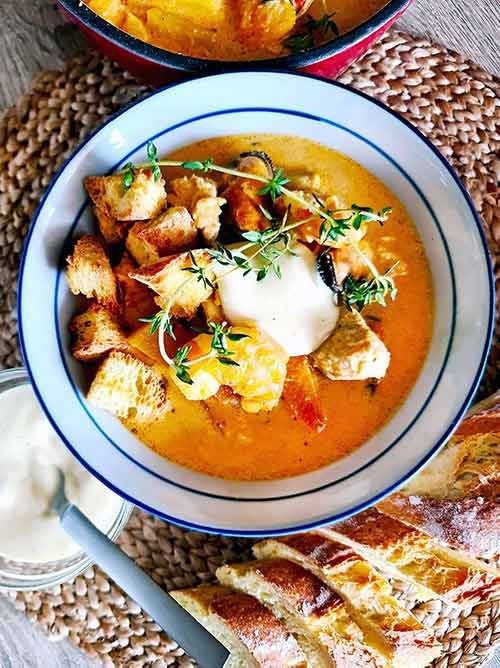 Fish Soup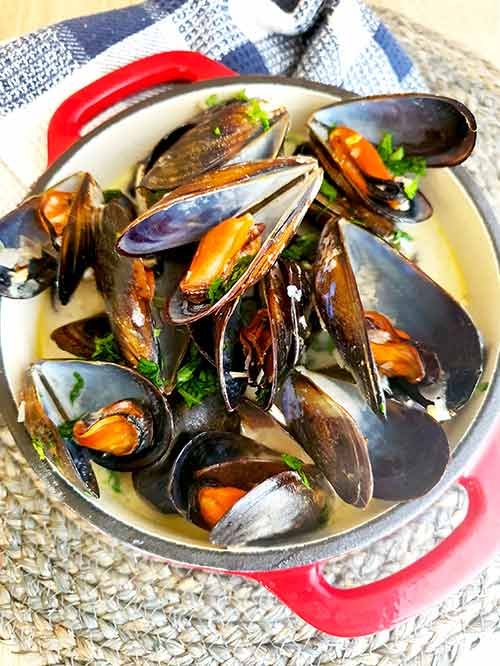 Moules Marinières
Bon appétit